Investments in retirement residences
Retirement residences constitute an attractive and profitable market with a good future: in 2020, 40% of the population of France will be over the age of 60.
​Moreover, these offer substantial tax advantages for investors, particularly thanks to the status of a Non-Professional Renter of Furnished Rentals (LMNP) or thanks to the Reputed Deferred Amortisations (ARD) mechanism.
​Presented by the seller as an advantage, the total management of this type of asset by a single manager does not, however, guarantee zero risk for the owners. The owners must sometimes face rents that are revised downwards (because of over-valuation of the rents at the time of sale) or the withdrawal or simply the bankruptcy of the operator.
​Experienced with all of these risks, Goethe Avocats assists investors in all of their formalities in order to preserve their assets, it negotiates financial compensation for them in connection with an amicable settlement and, if necessary, undertakes individual and collective court proceedings.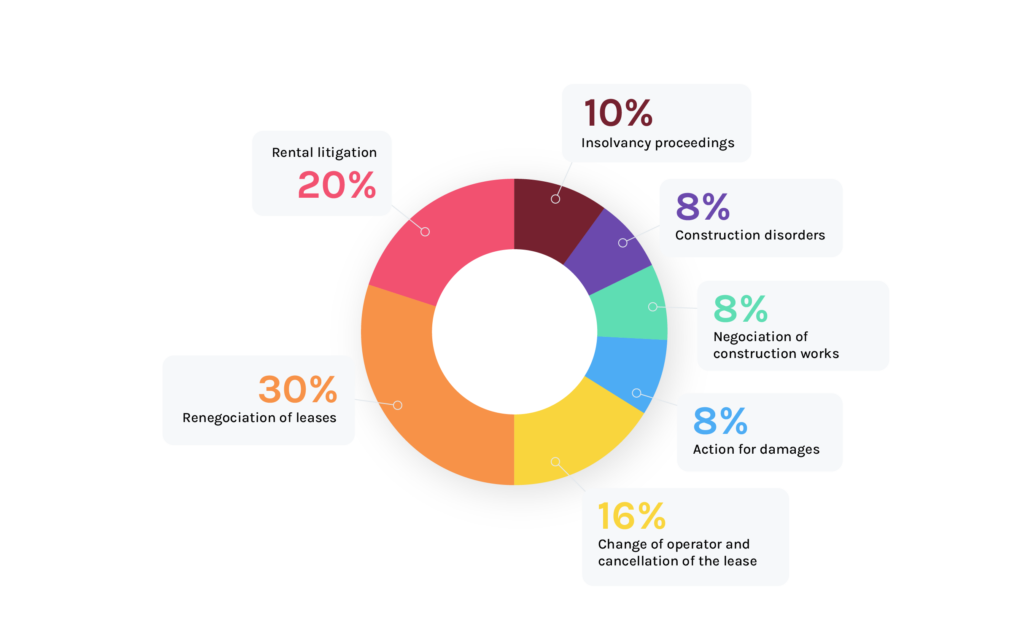 Exemples of issues recently adressed by the Firm :
Rent disputes (unpaid rents, rent revisions, etc.)
Negotiation of lease renewals
Searching for a new operator or a "reconversion" solution for the establishments
Handling of construction issues
Handling of co-ownership problems
Assistance in the context of procedures for court-ordered reorganisation/ liquidation of the operator, negotiations with candidates to take over operations
Procedures for compensation of harm suffered by the co-owners as a result of actions by various participants in the operation (promoters-sellers/ estate management advisors/ notaries/ operators, etc.)
CONTACT US
Contact Goethe Avocats
Our informations:
Main office: 1 Rue de Courcelles, 75008 Paris
Secondary office: 145 Rue Breteuil, 13006 Marseille